I am truly humbled by people who reached out to me conveying how useful this post was for them. Also, a large number of you wanted this in a sharable book format. I am pleased to let you know that the post is now available in an eBook format. A link could be found below (or click on the book cover on the right).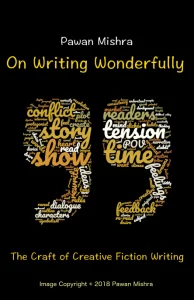 On Writing Wonderfully: The Craft of Creative Fiction Writing
Happy writing and reading.